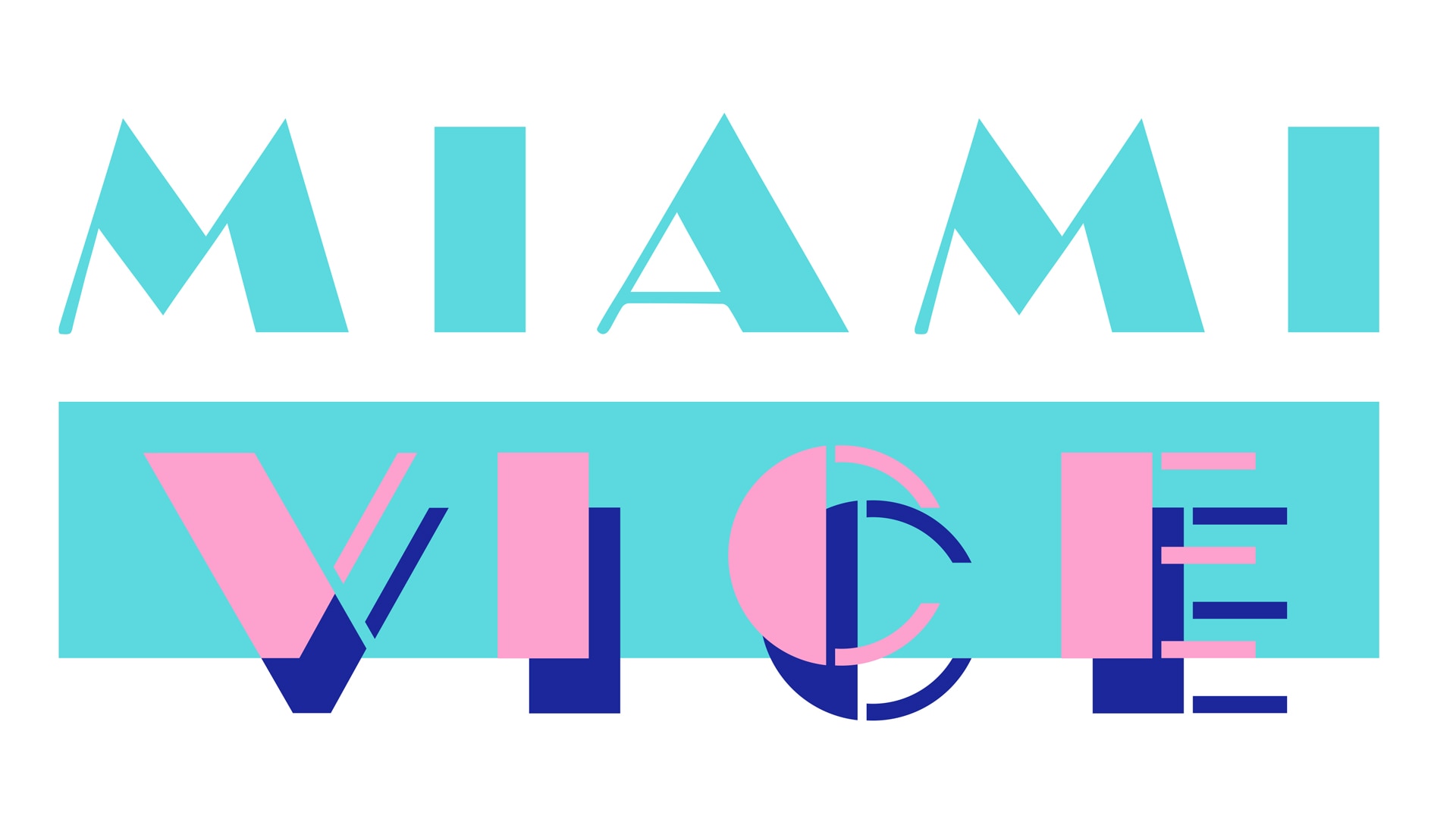 About the Show
Premiere Date
September 16, 1984
Starring
Don Johnson as Detective James Crockett
Philip Michael Thomas as Detective Ricardo Tubbs
Saundra Santiago as Detective Gina Calabrese
Olivia Brown as Detective Trudy Joplin
Michael Talbott as Detective Stan Switek
Edward James Olmos as Lieutenant Martin Castillo
Starring Don Johnson ("Eastbound and Down," "From Dusk Till Dawn") and Philip Michael Thomas ("Nash Bridges," "Grand Theft Auto: Vice City"), created by Anthony Yerkovich and produced by Michael Mann ("Heat," "The Insider," "Collateral," "The Aviator"), "Miami Vice" focused on the Miami Police Department's vice squad and its efforts to end drug trafficking and prostitution. Centered on the unlikely partnership of Sonny Crockett and Ricardo Tubbs - who first meet when Tubbs is undercover in a drug cartel - the series ran for five seasons on NBC, from 1984 to 1990. It was both influenced by and a great influence on the popular culture of the time, making use of new wave and other current music as well as introducing the U.S. to the colorful and laid-back styles of Italian men's fashion.
The credits of "Miami Vice" are a who's-who of guest stars, including Rita Moreno ("West Side Story," "OZ"), George Takei ("Star Trek"), Terry O'Quinn ("Lost"), Brad Dourif ("Deadwood"), Jimmy Smits ("NYPD Blue," "The West Wing," "Dexter"), Michael Madsen ("Reservoir Dogs," "24"), CCH Pounder ("The Shield," "Law & Order: SVU," "NCIS: New Orleans"), Laurence Fishburne ("The Matrix," "Hannibal"), Kyra Sedgwick ("The Closer"), Nathan Lane ("The Lion King," "The Good Wife"), Julia Roberts ("Pretty Woman," "Eat Pray Love"), Lou Diamond Phillips ("Numb3rs," "Longmire"), Robert Pastorelli ("Murphy Brown"), Penelope Ann Miller ("The Artist," "Mistresses"), Kim Coates ("Sons of Anarchy"), Richard Belzer ("Homicide: Life on the Street"), John Turturro ("The Big Lebowski," "O Brother, Where Art Thou?"), Ben Stiller ("Zoolander," "Arrested Development"), Benicio Del Toro ("The Usual Suspects," "Fear and Loathing in Las Vegas"), John Spencer ("The West Wing"), Michael Richards ("Seinfeld"), Oliver Platt ("Fargo"), Annette Bening ("American Beauty"), Wesley Snipes ("The Expendables 3"), Ron Perlman ("Hellboy"), Steve Buscemi ("30 Rock," "Boardwalk Empire"), David Strathairn ("The Bourne Legacy," "Alphas," "Godzilla"), Ellen Greene ("Pushing Daisies," "The Young and the Restless," "The Walking Dead"), Michael Chiklis ("The Shield," "Vegas," "American Horror Story"), Viggo Mortensen ("The Lord of the Rings"), Bill Paxton ("Agents of S.H.I.E.L.D."), Liam Neeson ("Schindler's List," "Star Wars: The Phantom Menace"), Dean Stockwell ("Quantum Leap"), Joe Morton ("The Good Wife," "Eureka," "Scandal"), Eartha Kitt ("Batman," "The Emperor's New Groove"), Bruce Willis ("Moonlighting," "Die Hard"), Ed O'Neill ("Married: With Children," "Modern Family"), Melanie Griffith ("Working Girl," "Raising Hope"), Matt Frewer ("Eureka," "Orphan Black," "The Knick"), Ving Rhames ("Mission: Impossible"), Chris Cooper ("Lonesome Dove," "The Bourne Identity," "The Muppets"), Ian McShane ("Lovejoy," "Deadwood," "American Horror Story"), Helena Bonham Carter ("Fight Club," "Harry Potter"), Giancarlo Esposito ("Revolution," "Once Upon a Time," "Breaking Bad"), Stanley Tucci ("Easy A," "The Hunger Games"), Pam Grier ("Coffy," "Jackie Brown") and Dennis Farina ("Crime Story," "Law & Order").
Musicians featured on the show include Frankie Valli, Gene Simmons, Rob Nilsson, Frank Zappa, Leonard Cohen, Willie Nelson, Miles Davis, James Brown, Ted Nugent, Glenn Frey, Sheena Easton and Phil Collins. In addition, comedians Penn Jillette, Tommy Chong and Chris Rock, supermodel Iman, director Michael Bay ("Bad Boys," "Armageddon," "Transformers") and TV producer Jack Kenny ("Caroline in the City," "Warehouse 13") also appeared in minor roles.
"Miami Vice" also featured the writing of Michael Piller ("Star Trek: The Next Generation," "Deep Space Nine" and "Voyager"), Mystery Writers of America Grand Master Robert Crais (the Elvis Cole series), John Milius ("Apocalypse Now"), Julia Cameron ("The Artist's Way") and Dick Wolf (the "Law & Order" franchise). It was nominated for multiple Emmy and Golden Globe Awards, including Outstanding Drama Series. Don Johnson won the Golden Globe for Outstanding Actor in a Drama in 1986, and Edward James Olmos won an Emmy in 1985 and a Golden Globe in 1986 for Outstanding Supporting Actor in a Drama.