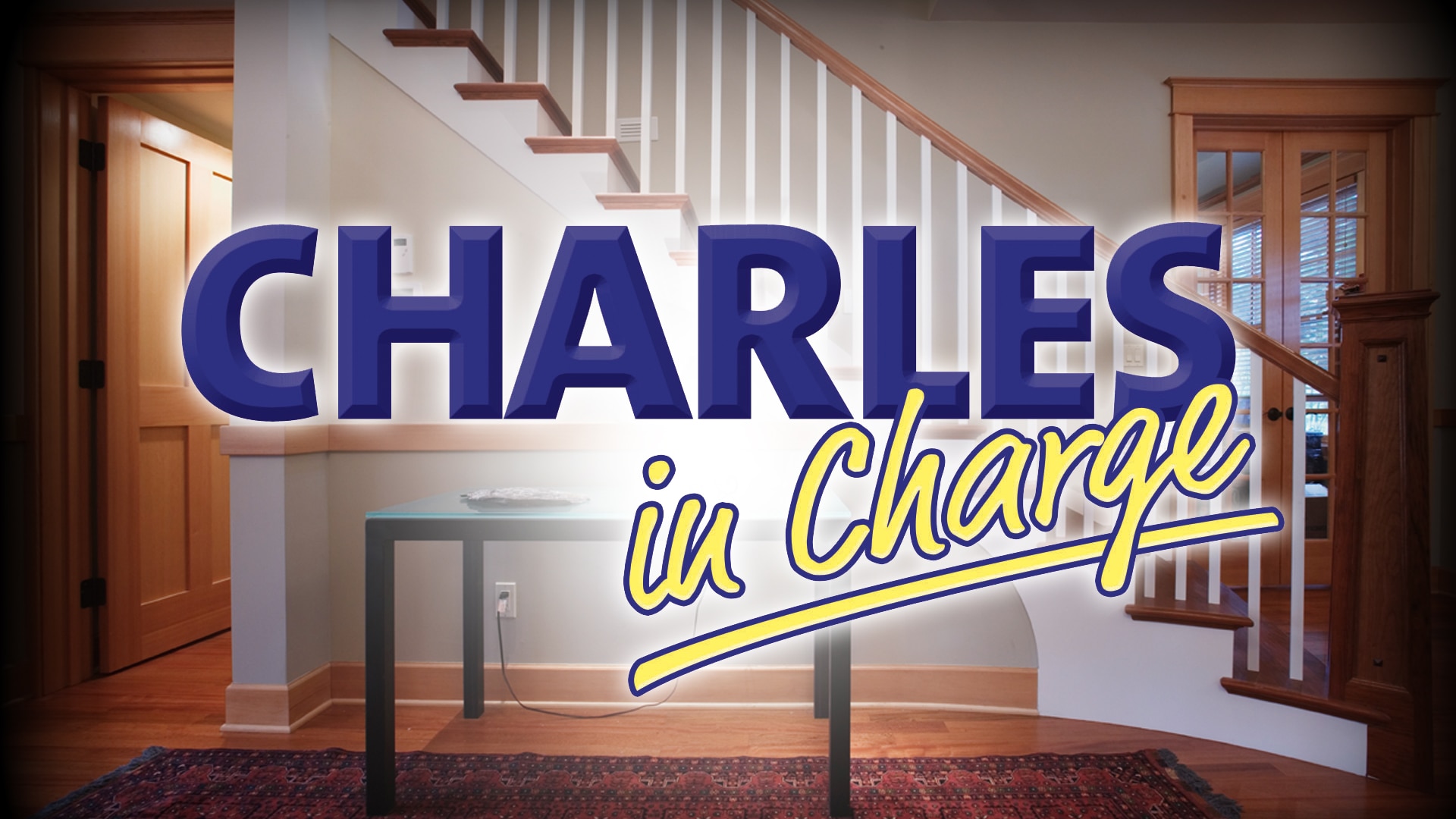 About the Show
Premiere Date
October 3, 1984
Starring
Scott Baio as Charles
Willie Aames as Buddy Lembeck
Nicole Eggert as Jamie Powell
Josie Davis as Sarah Powell
Alexander Polinsky as Adam Powell
James T. Callahan as Walter Powell
Ellen Travolta as Lillian
Scott Baio ("Happy Days," "Joanie Loves Chachi") stars as Charles in the classic '80s sitcom about a college student who moves in with a busy family, acting as their live-in helper and babysitter in exchange for room and board. Charles juggles the needs of the family, including three mischievous children, with the demands of his college life and the antics of his best friend, Buddy Lembeck (Willie Aames, "Eight Is Enough").
"Charles in Charge" ran for one season on CBS before going into first-run syndication, where it had a successful run for four seasons from 1987 to 1990. In the first season, Charles lives with and works for the Pembroke family, including wife Jill (Julie Cobb), husband Stan (James Widdoes) and their three children, Lila (April Lerman), Douglas (Jonathan Ward) and Jason (Michael Pearlman). When the show moved into first-run syndication, the family changed; the Pembrokes moved to Seattle and sublet their house to the Powell family. Charles stays on with the new residents, continuing to live downstairs and act as the family's helper and caretaker. The Powells include grandfather Walter (James T. Callahan, "Wendy and Me"), mother Ellen (Sandra Kerns) and her three children, Jamie (Nicole Eggert, "Baywatch"), Sarah (Josie Davis, "Beverly Hills, 90210") and Adam (Alexander Polinsky). Charles' mother, Lillian, also moves to town and complicates Charles' life with her good-natured meddling. Lillian was played by Ellen Travolta, John Travolta's sister, who also played Scott Baio's mother on the series "Joanie Loves Chachi" and "Happy Days."
Notable series guest stars include Paul Walker ("The Fast and the Furious"), Matthew Perry ("Friends"), Meg Ryan ("Sleepless in Seattle," "When Harry Met Sally..."), Christina Applegate ("Anchorman," "Married with Children"), Tiffani Thiessen ("White Collar," "Beverly Hills, 90210," "Saved by the Bell"), Pamela Anderson ("V.I.P.," "Baywatch"), Rue McClanahan ("The Golden Girls"), Jerry O'Connell ("Crossing Jordan," "Sliders," "Stand by Me"), Kathy Ireland, Ben Stein, Sally Struthers ("Gilmore Girls," "All in the Family"), Don Most ("Happy Days"), Scott Grimes ("ER," "Band of Brothers") and Mark-Paul Gosselaar ("Franklin & Bash," "Saved by the Bell").